Our Commitment
Junk Junk Baby was founded with the goal of helping people accomplish their goals and treating each haul with care. We help clients deal with major life changes including buying or selling a house, and dealing with estates. We also help those looking to declutter their lives. We provide unbeatable junk removal, aiming to make every haul stress free, so our clients can focus on what they love.
See How
AN UNBEATABLE EXPERIENCE
After a visit, our customers are left with feelings of relief, like a weight has been lifted. They have reclaimed a part of their life. The stress is gone, and they are left with a smile. We strive to provide a customer experience that is brag worthy.
See How
Our Promise
We every haul we aim to deliver:
Experience
We bring positive vibes to stressful situations, delivering a brag worthy junk removal experience, without taking ourselves too seriously.
Care
We're here to help customer's accomplish their goals. We handle every haul with compassion and care, no matter how big or small.
Flexibility
Over the years we've learned that every haul is different. Our unique pricing model is made to fit each customer's individual needs for an unbeatable experience.
OUR FOUNDER
"Coming from a corporate background, when I founded Junk Junk Baby, I wanted to build an organization that was community first and unconventional. At Junk Junk Baby, we are a bit rebellious and we don't take ourselves too seriously, but we are serious about the work we do and the impact we have in our neighborhoods." "We pride ourselves on delivering service that leaves our customers feeling stress free, with a smile on their face. Our five star reviews and reputation are something I stand by, and our junk removal experience is the most important to our team."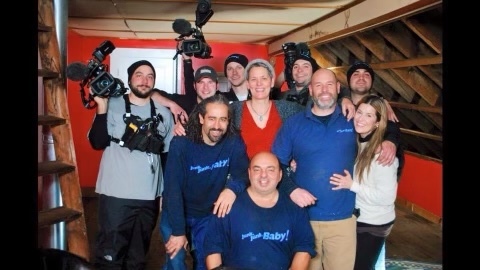 As Seen On

On Attic Gold, Eric Myers and his team cleaned out junk-filled attics looking for hidden treasures. After the junk removal was complete, these New England families were thrilled to be able to reclaim their spaces.
Check It Out
Become a Franchise
Calling all entrepreneurs and career professionals. We have just launched franchising opportunities for Junk Junk Baby! Become your own boss, and learn what it takes to run a successful and growing junk removal operation.
See How